From Seed to an Entire Forest
The Rewards4Earth ™ Foundation supports organisations that have solutions for environmental problems. Organisations like Lord of the Trees, which understand that survival, including mankind's, depends on the health of our natural environment. Forests are one of the most important resources we have. If we want to survive, we must not only stop destroying forests but start regrowing the forests we have already destroyed. Lord of the Trees is a part of an initiative to plant a trillion trees using the latest drone technology to replant deforested areas and restore ecosystems.
Lord of the Trees is an initiative of environmental experts, scientists, engineers, animal protection agencies and indigenous communities that combine the knowledge and experience to facilitate reforestation projects worldwide.
The forestry and ecosystem restoration projects help to rehabilitate deforested land and expand wildlife habitat areas. All that is done by pre-programmed drones that are replanting seedpods into the ground. Drones are used in areas disrupted by agriculture or mining and destroyed by bushfires. Once on-site drones loaded with different seed types and equipped with advanced deployment features distribute the seedpods to affected areas. It allows restoring ecosystems on a vast scale and in a very short time comparing to manual seed planting. One drone pilot operating five drones can plant 432,000 seed pods in just 12 hours at a rate of 2 seedpods per drone per second, one person on foot would have to work full-time every day for a year to do the same job. Thanks to this technology, developed by a team of industrial designers and the help of the global community Lord of the Trees can achieve their goal of planting millions of trees around the world and creating new forests.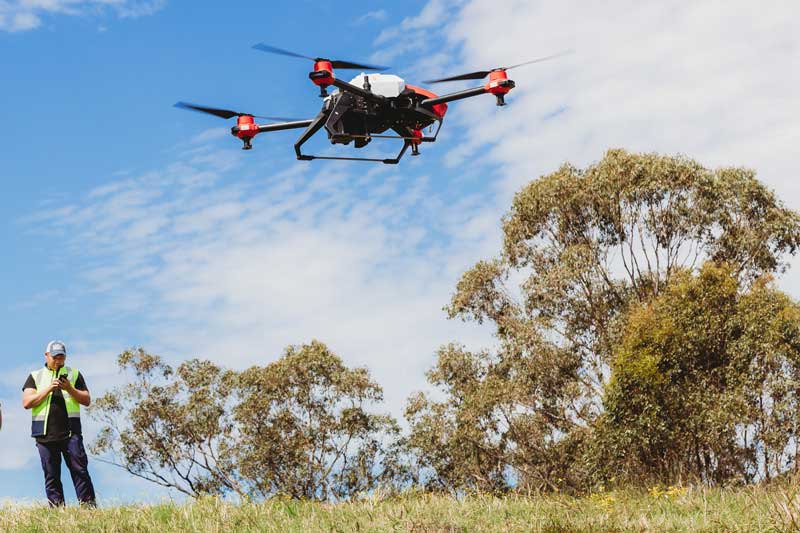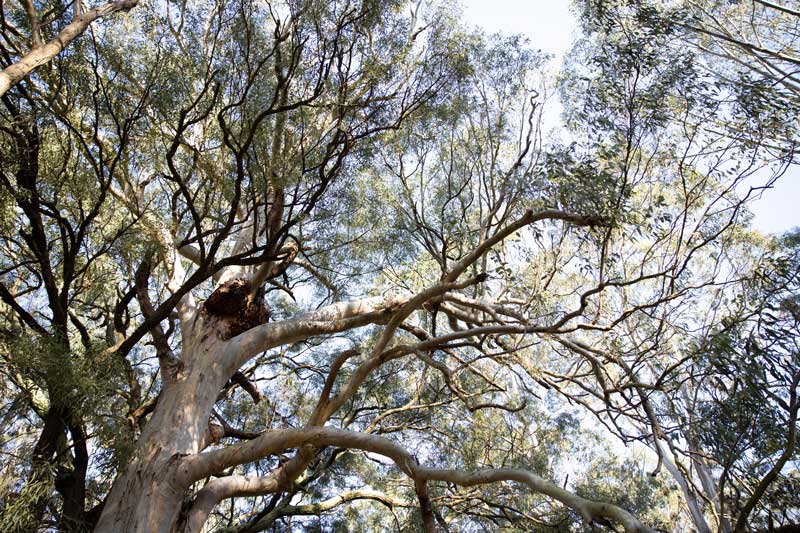 The forests are disappearing on an alarming scale. As a result, all ecosystems are disappearing, wildlife is extinct, water cycles are changing, we experience more weather anomalies like floods, droughts, and bushfires. Reforestation is the only way to restore and promote new life in the world's deforested areas. Lord of the Trees aims to reforest burned areas worldwide, assist in replanting after mining, improve reforestation in hard to reach areas such as landslides or steep escarpments, support the survival of wildlife near significant infrastructure or transport corridors, and increase mangrove planting in coastal areas.
With each of their projects, Lord of the Trees wants to enhance wildlife corridors of wildflowers and bushes to increase the biodiversity of pollinators, like bees, while helping birds and small animals reclaim their habitats.
Lord of the Trees Forestry Projects
Australia
The red Australian soils are among the most impoverished on the planet, yet trees flourished there for centuries. Lord of the Trees is working with Auria Forestry Research Project at The Central Wheatbelt in WA on a 242 hectare (600 acres) area of degraded land in a semi-arid region with little annual rainfall. The project is aiming to restore the area and bring it back to what it used to be home to a healthy range of trees and fauna.
Find out more about the current Australian project here.
Sumatra
Lord of the Trees works with their field partner Sustainable Green Sumatra Foundation on the restoration of indigenous trees to serve in the protection of the watershed and habitat for numerous endangered species, including orangutans, siamangs, tigers, and hornbills. In the area of degraded forest in and around Gunung Leuser National Park located in North Sumatra. The overall national park covers 950,000 hectares with 40% of the park in mountainous regions over 1,500 meters in elevation.
Find out more about the Sumatran project here.