Hope for Australian Species!
Located in 27 acres of lush rainforest and native eucalyptus-rich bushland in Queensland, Currumbin Wildlife Hospital is an integral part of the Currumbin Wildlife Sanctuary. The area is now a heritage-listed zoological garden, home to native mammals, reptiles, birds, amphibians and more.
Koalas need our help more than ever!
Over the years, Australia and its wildlife have suffered a lot from extreme weather events, like floods, droughts and wildfires, endangering the survival of all wild animals that are so unique to this continent. One of the most catastrophic bushfires in history was Black Summer 2019-2020 which killed over 8000 Koalas.
Since its opening, the sanctuary and the hospital, have been able to survive and thrive thanks to the enthusiastic and generous support of the local community and the development of ecotourism. However, funding is needed more than ever due to the increasing number of hospitalized patients and the increasing cost of operating facilities.
The large and costly expenses required to treat such diverse wildlife include drug provision, medical equipment, site maintenance, administrative staff, food, and disease operating costs. hospital, labour and resources to release them into the wild. 
In recent years, the average number of animals hospitalized has increased to 14,000 per year, with an average cost of $120 each, while the typical cost for a koala patient is more than $7,000.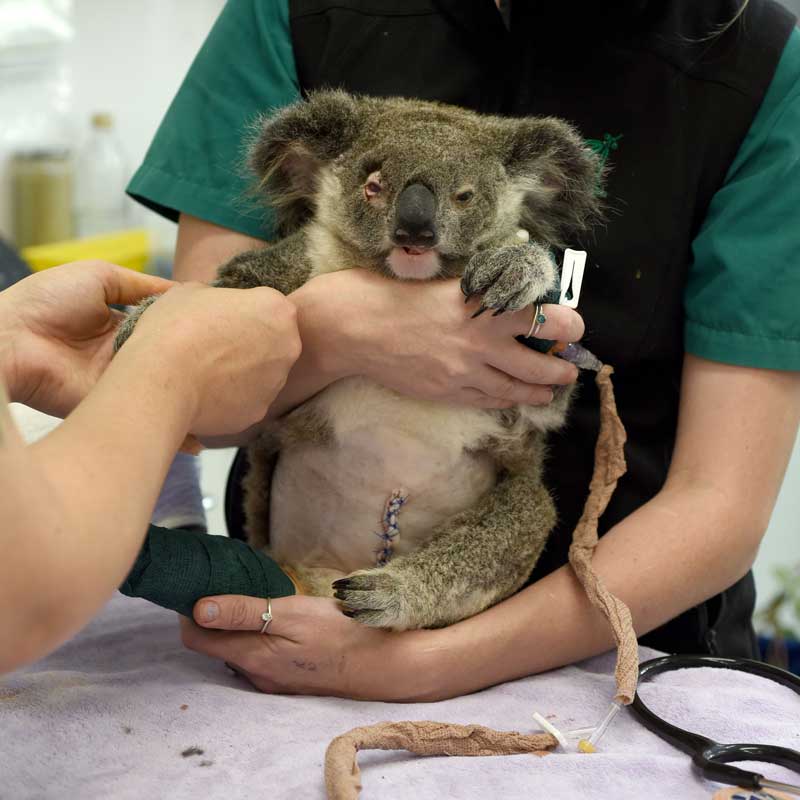 Among the vulnerable animals at Currumbin Wildlife Hospital are Koalas.  The fate of the Koala, Australia's icon, is uncertain and needs immediate attention. In just a decade, the Koala population have fallen rapidly, with some states reporting a 30% increase. In 2022 Koals population was listed as endangered species in parts of Australia.
Unfortunately, the 2020/2021 wildfires have affected more than 60,000 of those already vulnerable animals.
Other factors, such as dog attacks, car accidents, and habitat destruction for urban development and agriculture have contributed to their decline. On the other hand, Chlamydia is the most dangerous threat affecting male, female and newborn koalas, causing blindness and infertility.
In the past year, there have been nearly 500 Koala hospitalizations, 60% of which were due to chlamydia. Since only 27 koalas were admitted in 2008, this initiative needs to be successful as numbers are still growing. With more than 20 years of experience treating sick koalas, the current program is showing promising results, but vaccinating populations will take a long time.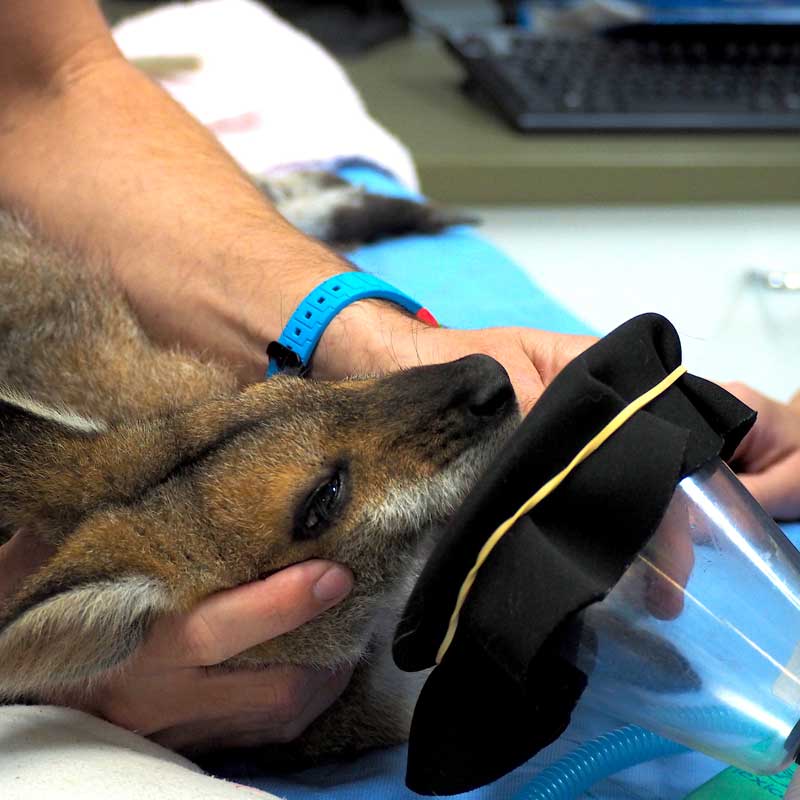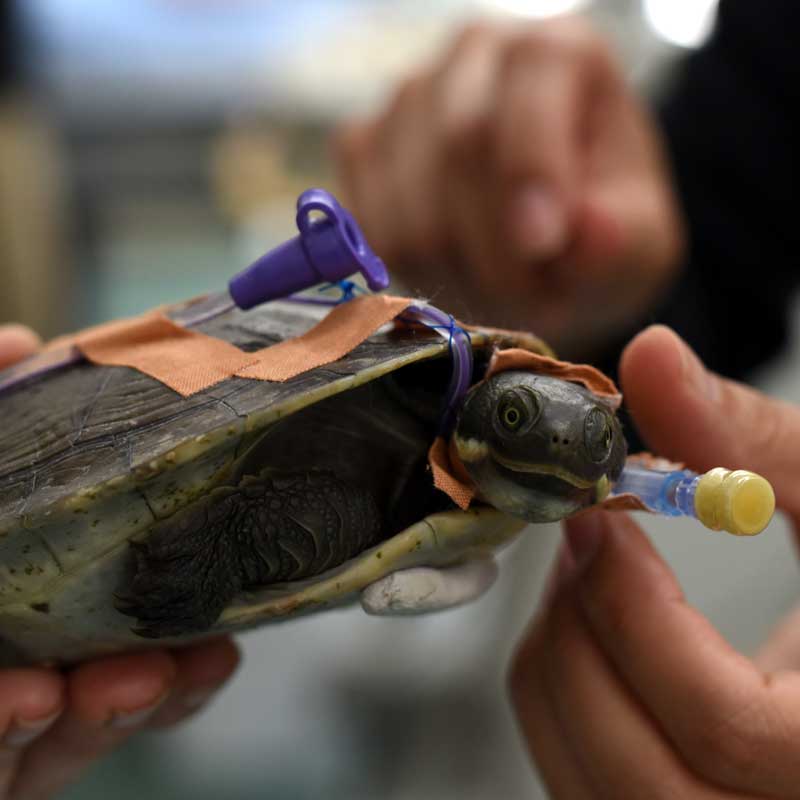 Our patented loyalty rewards program provides a solution, if not THE solution!
At Rewards4Earth we are very grateful for the hard work the Currumbin Wildlife Hospital does to help, protect and restore our local and national wildlife. For some species, time is no longer a luxury afforded. Help us support the Currumbin Wildlife Hospital by downloading our Supporter App found on the App Store or Google Play. You can help make a difference using our App for your day-to-day shopping to earn Erth Points and contribute to the Currumbin Wildlife Hospital's invaluable work as well as help us to Save the Planet via The Rewards4Earth Foundation when you spend at participating businesses.
Download Erth Points App Today!