"If we can have rubbish bins on land then why not have them in the ocean"? – Pete Ceglinski founder of Seabins
Current projections are estimating that by 2040 the amount of plastic waste in our Oceans will triple to 600 million metric tonnes.  By 2050 there will be more plastic in the ocean than fish.
"Plastic" Fish 'n' Chips just doesn't sound appealing, does it?
Fortunately for us, Seabin Project is well on its way to making a positive impact cleaning up our oceans.
To date, they have managed to remove over 3 million kilograms of marine litter from our oceans and captured approximately 58.4 million items of plastic using 1,100 Seabins strategically placed in controlled environments such as marinas, yacht clubs and ports around the globe. Seabins are currently collecting on average 2,800kg of marine litter per day worldwide.
Seabin Project is a collaboration between Andrew Turton and Pete Ceglinski that started back in 2013. With their typical Aussie surfing upbringings, a passion for all things ocean-related, a background in design coupled with a DIY attitude and a vision to clean up our deep blue oceans, the concept of a Seabin was created.
A Seabin does what its name suggests
Sitting at the water's surface, using a 12v submersible pump, over 600,000 litres of water is passed through its internal catch bag filter on a daily basis. Seabin's capture 3.9kg of marine litter per day, on average. Microplastics and foam (polystyrene) are the most common items of marine litter captured, accounting for 29% and 32% of the total captured marine litter respectively.  Seabins also improve the water quality of their local marine environment by retaining some oils and liquid pollutants in the absorbant oil pads installed in the base of each unit's catch bag.
Seabin Environmental Technicians are as important as the technology. They manage not only the frequent emptying, maintenance and data recording of the units but they also involve and educate the local community on the work they do and the effects of plastics in the ocean. With awareness comes responsibility and an opportunity to implement behavior changes. All these factors work together to 'turn off the tap' to land based pollution entering our oceans.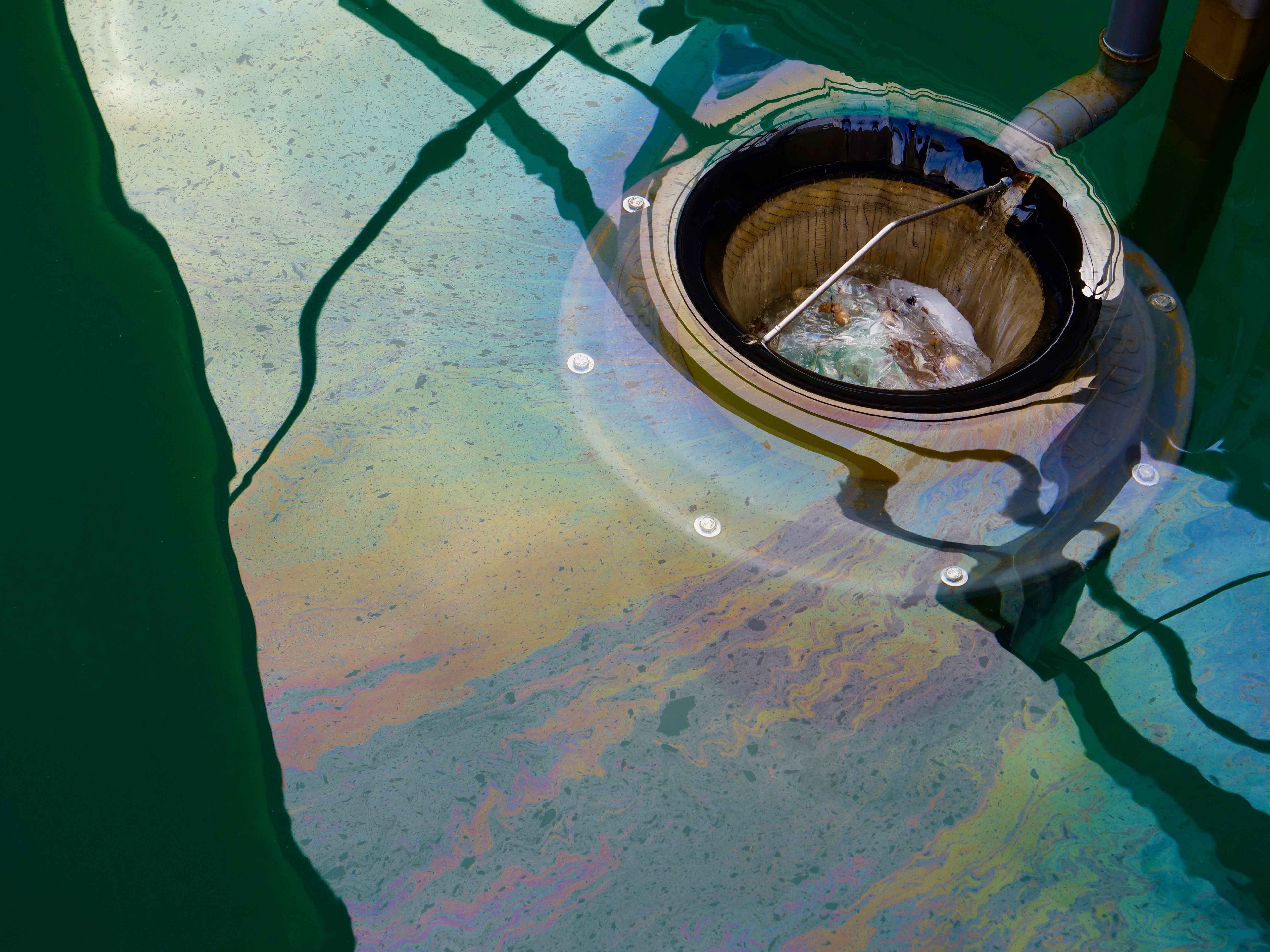 The Seabin Sydney City Pilot Programme
Seabin's goal is to provide practical and tangible solutions to reduce plastics in our oceans.  In July 2020, Seabin launched the Sydney City Pilot as part of their ambitious 100 Cities Smarter Cities for Cleaner Oceans programme.  It took 5 years of technical research and development, along with 3 years of global data and monitoring to reach the final step to create this high impact, scalable model, which can be rolled out globally. This performance-driven initiative is now well underway targeting 100 cities across the globe with a focus on data monitoring, litter reduction, prevention and clean up.
Over the past year in Sydney, the Smarter Cities Programme removed over 16.5 tonnes of marine litter from only 16 Seabins in areas such as Manly Wharf, Rose Bay and Pyrmont.  The 30+ Seabin volunteers played a vital role in recording the data which has been a game changer. "We now have tangible data showing the desperate need to clean up our harbour waterways" said Scott, Marine Manager. According to the Seabin marine litter report released August 2021, the data collected can be used to influence decision-makers and policy, and reduce the prevalence of land-based litter upstream.
In September 2020 alone 1,537 kilos of marine litter was collected in Sydney.  Let's put that into sporting terms – it is the equivalent of 33 football fields covered with plastic shopping bags.  The amount collected over the year-long Sydney pilot scheme was the equivalent of 351 football fields!
Take a second, close your eyes and visualise what that looks like.
Mission statement: To live in a world without the need for Seabins
Unsustainable consumption, production methods and poor waste management have come at a huge cost with the loss of our healthy ecosystems and biodiversity. Seabin Project is leading the way with their commitment to sustainability, product design, social responsibility and innovation. The Seabin has accumulated many international awards and they are currently working on how they can reintroduce this waste material into the economy, giving ocean plastics a new purpose and encouraging companies to rethink the materials used in the manufacturing of their goods.
70% of Planet Earth is covered in deep blue oceans full of wildlife known and unknown.  Humans have mapped only 20% of the ocean bed.  A lot remains a mystery.
What isn't a mystery and is sadly a stark reality is an estimated nine million metric tonnes of durable, cheap plastic with a lifespan of up to 400 years gets dumped into our oceans every year, not only threatening marine life, but it continues to release greenhouse gasses resulting in the acceleration of climate change threatening all ecosystems on earth.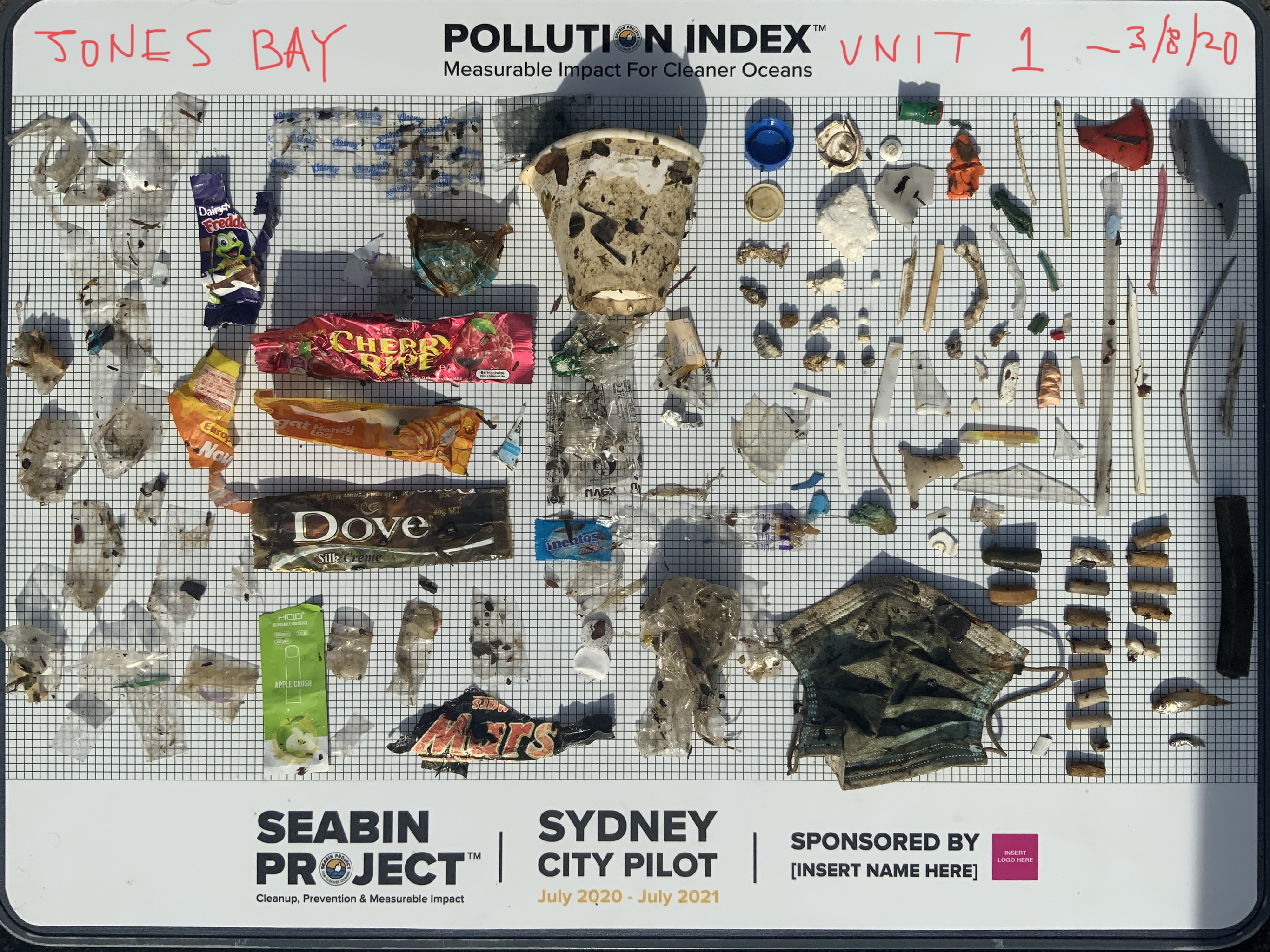 Microplastics caught in Seabins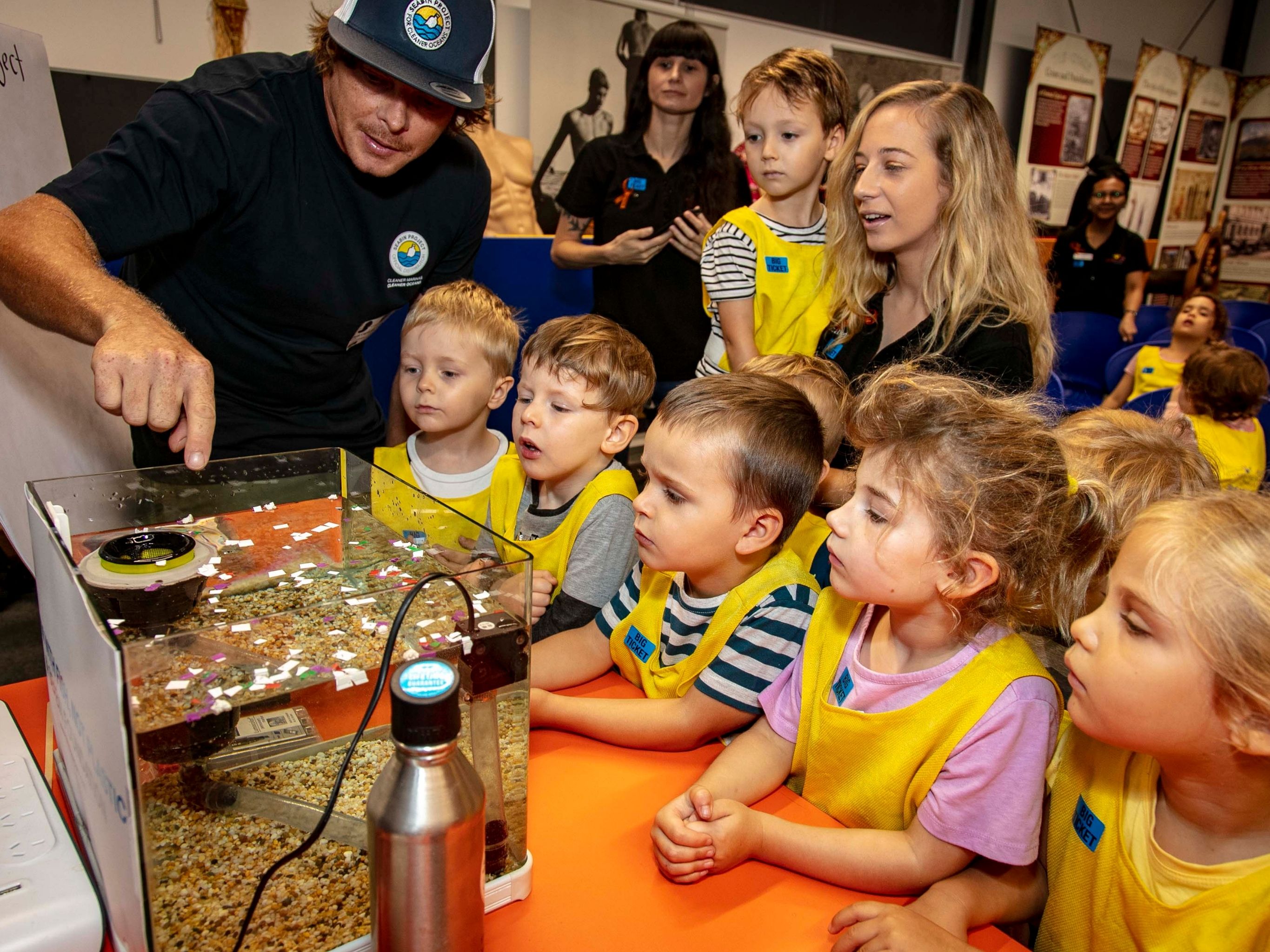 Educating the leaders of tomorrow
``A Code Red for Humanity`` UN Secretary General
The release of the 2021 IPCC report (Intergovernmental Panel on Climate Change) is a warning and the message is clear, we no longer have the luxury of time on our side to repair the damage we have caused. Immediate action is required not only by large corporations and businesses but as a collective. We all have an obligation to our planet and future generations to do better, to live more consciously to preserve and ensure that our remaining ecosystems survive. Without our precious natural resources like clean air and water, life on earth will slowly cease to exist. It's that simple.
We rely on our oceans not only for food, recreation, stabilising weather patterns globally but they absorb 50 times more carbon dioxide than our atmosphere and produce more than 50% of our oxygen.  Our Rewards4Earth Ocean Rejuvenation Mandate is committed to help The Seabin Project clean up our Oceans and realise their mission statement.
Seabin continues to impress.  Their foundation, a registered charity and non-for-profit, provides learning programmes suitable for schools and corporates, to educate, inspire and influence through solutions-based, experiences. Throughout communities worldwide, The Seabin Foundation also raises awareness and provides educational programmes inviting the locals to take responsibility for their areas of water affected by rubbish.
"One small act replicated by many brings change and to change the demand means to change the industry, for cleaner oceans."
The Seabin Project team, along with their pilot partners, collect data crucial for detecting marine litter pollution issues and the impact that Seabins have in each area. This data helps with monitoring the health of the waterways and predicting marine litter volumes based on weather and tidal patterns.
This data collected is vital for creating and including smarter technology to improve the Seabin's ability to collect even smaller micro plastic particles, as well as absorb more petroleum-based surface oils and detergents predominant in marinas across the world.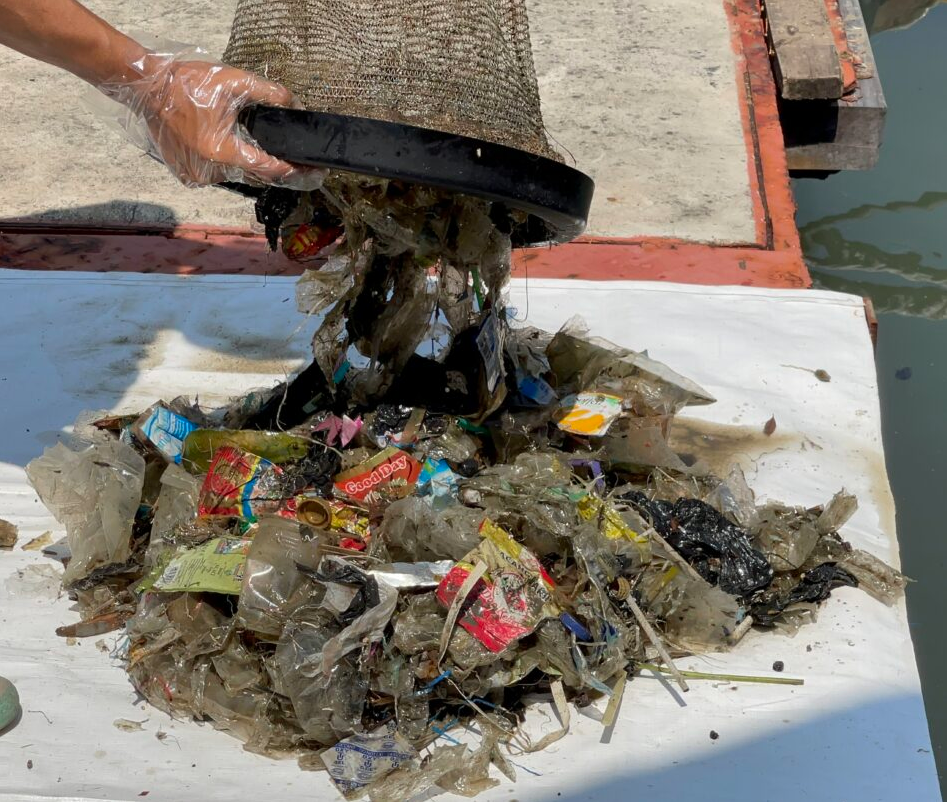 "The final chapter is ours to write. We know what we need to do. What happens next is up to us".  David Attenborough
The relationship between Mother Earth and humans has reached its tipping point and we must collectively act NOW to change the current trajectory for the longevity of our planet and its natural resources for future generations.
We can no longer assume someone else will repair the damage.
At Rewards4Earth ™ we align ourselves with those who strive to make a difference in a world full of pollution. The sheer grit and determination that The Seabin Project team has to tackle such a massive global problem is impressive.
Seabin's passion and success is already having a positive ripple effect throughout the world.  Let's ensure they can continue putting a dent in the tons of plastic floating in our oceans by supporting them and spreading the word.  Their success is ultimately a huge win for the planet.   Please sign up for our Erth Point Loyalty System and together let's clean up our oceans one Seabin, one Marina at a time.  Click here for more details.
We can no longer assume this is a future problem.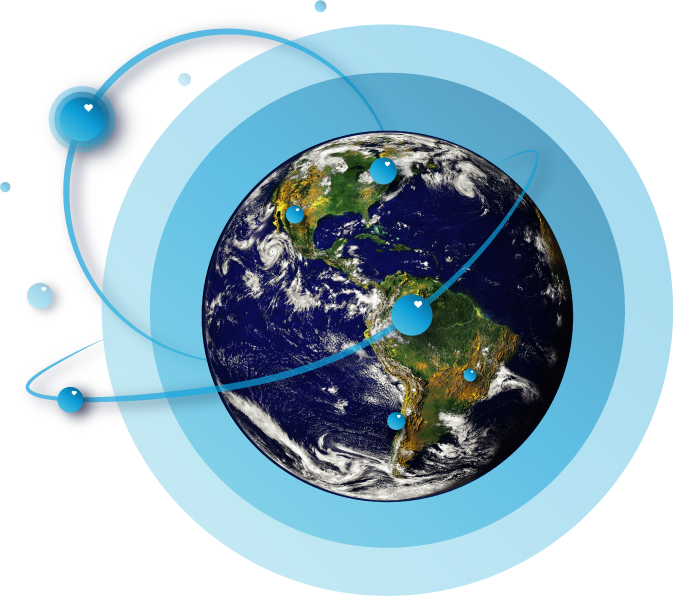 Erth ™
Loyalty
Marketing
Reward
Points,
Where Planet Earth can Benefit from Every Sale made to Every Customer from Every Business on the Planet.
Learn More